When I mentioned my Irish grandmother at breakfast this morning, Wayne reminded me he had an Irish grandmother as well. I haven't written much about the Youkstetter family on this blog, and so it's time to do something about that.
If Youkstetter doesn't sound Irish, that's because it really isn't. It's German. William Gottlieb Youkstetter moved from Germany to Ireland, stopping in England to marry Marie Speidel in 1898, and changing the spelling of his name somewhere along the way. That's what the dates tell us; it would be fun to look up some of the stories behind the dates, but I'm running out of time to do so today. You can find lots of neat pictures, though, on FamilySearch.org! This one's from 1905 when Grandpa Jauchstetter visited Dublin.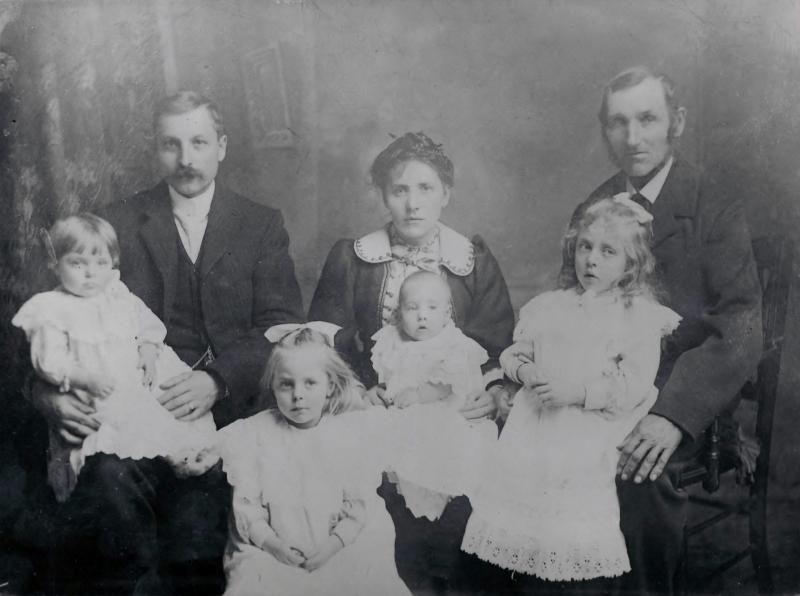 Back row: William, Marie, Georg Michael Jauchstetter
Front row: Dorothy, Lena, William, Nellie
William was a butcher and owned his own shop.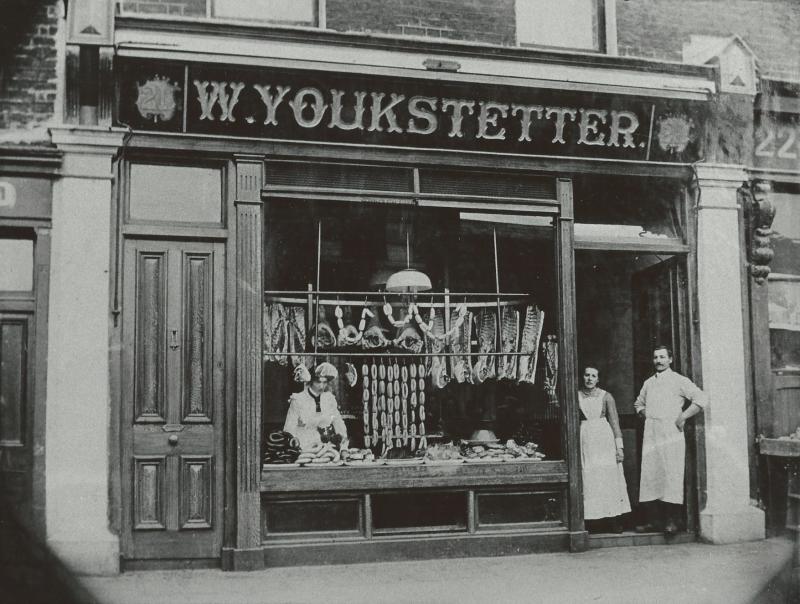 21 North Strand, Dublin – around 1910
William and Marie joined the LDS Church in 1901 and were stalwarts of the Dublin Branch. We'll add more of those stories as well some day. This is a picture of the branch in 1917.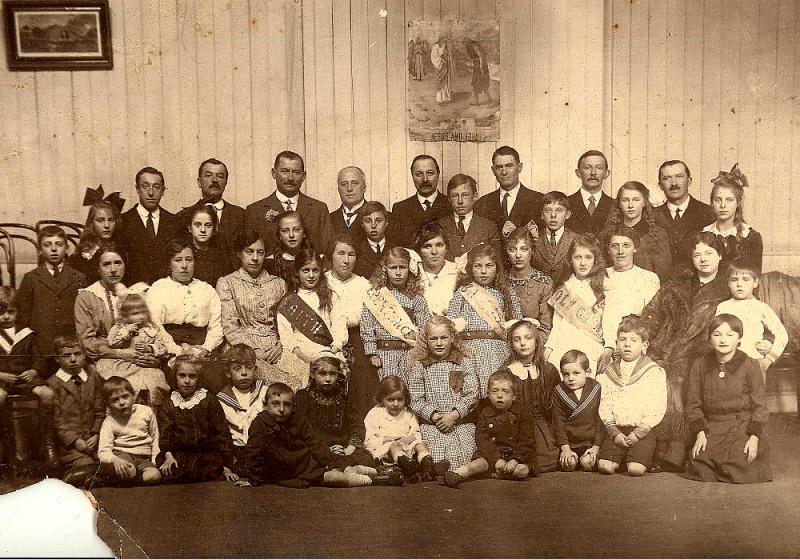 Dorothy Youkstetter is the girl on the far left near the back with the big bow on her head. She would have been about 14. Her mother is in front of her holding her baby sister and her dad is in the center back with the mustache.
This picture was taken in 1918, so all nine of their children can claim to be Irish if they want. In 1922 the family moved to Huntington Park, California.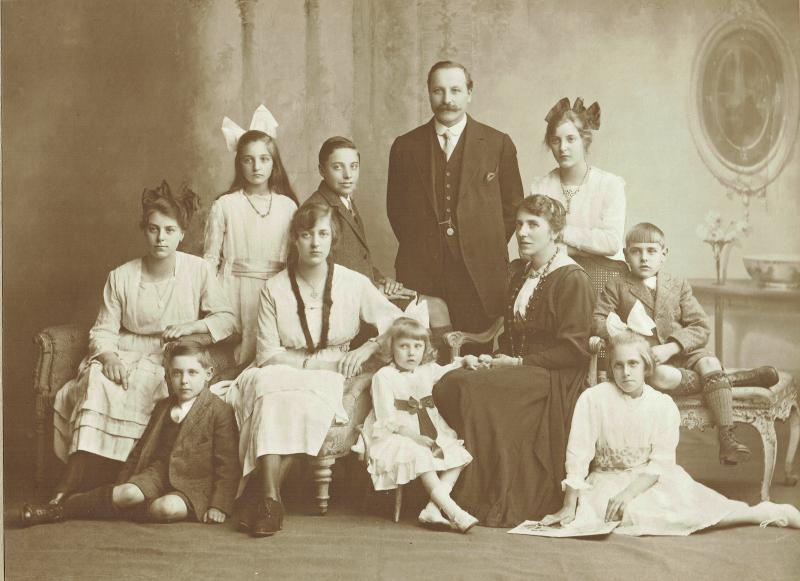 Back row: Marie, William, William (Dad), Dorothy
Middle row: Lena, Nellie, Marie (Mom), Fredrich
Back row: Frank, Pearl, Minnie