Halloween Haiku:
Several years ago we were going to have family home evening with some friends. At the last minute they had to cancel because their daughter was sick. However, just because they're so wonderful, they brought over the cookies they had planned for refreshments and suggested we might still want to do their planned activity which was writing Halloween Haikus. So, after a short lesson on how faith helps us keep the 8 Simple Things, we put on our creative caps and got to work writing, and writing, and writing. It was a lot of fun.

Our family scripture "chapter for the day" that evening was Ezekiel 32. As we read these verses at the start of family night, I realized how wonderfully appropriate they were to a Halloween theme. Verses 7 and 22-23 were the inspiration for these two haiku poems.
Halloween Haiku #327
"Cover the heaven
And make the stars thereof dark."
The moon has no light.
Halloween Haiku #322,223
Set graves all about
North, south, east, west, up and down
Terror in the land.
Costume Idea: Super Heroes
Last weekend Wayne and I helped drive the youth to the stake Halloween dance. Normally we don't do costumes when we chaperone, but this time each ward was given a theme and we decided we needed to do our part to be supportive. Can you guess what the theme was?
While the youth chose "normal" super heroes, we didn't feel like coming up with a Superman or Wonder Woman costume. We particularly had no desire to don leotards and tights! Instead, we decided to play on Wayne's initials and create our own super heroes, using inspiration from Pinterest and supplies from our closet and the craft store. I appliquéd the logo I designed (enlarged from a font I liked in Word) to a t-shirt, the "W" to wrist and head bands made simply from loops of knit fabric, and sewed two simple capes. Total cost for both was $12 and a few hours of work. The result was priceless. I love that the other chaperones had a similar idea and came as Virtue Woman and Captain CTR.
Introducing SuperMom and WowMan!We've NEVER had a coordinated costume before, and I doubt we ever will again, so enjoy it while it lasts!
Pinterest Idea: Cupcake Ideas
When looking at my Pinterest board, I noticed quite a few cupcake ideas, so over the next few days I'll share them with you. Most of the others will fit in the "quick and easy" category, but
this is the one I noticed this week
. It would take a bit of effort, but isn't it adorable? Just add a pile of green frosting to your chocolate cupcakes, and decorate with candy and sprinkles.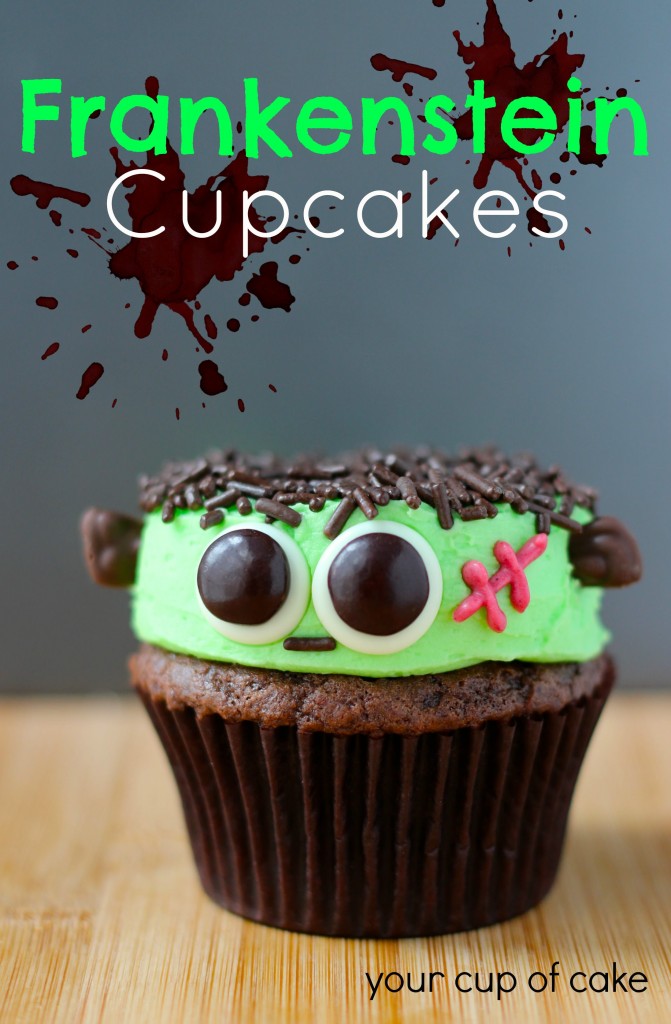 Happy Halloween!